Who we are
Il Palato Italiano is the first real hub of Made in Italy cuisine.
We offer tailor-made experiences that strictly follow seasonality and local-sourcing of traditional Italian products. Milan, London, New York, and Los Angeles are the markets where services such as Chef@Home and Eventi custom are in highest demand. The best kitchen brigades are trained to tour and follow schedules organized by the on-site PR staff. Every 6 months they return to the central headquarters in Bolzano: 1000 sqm where Il Palato Italiano and its standard bearers – chefs, sommeliers, pastry cooks, masters of ceremony and service, and dining room experts – are always ready to open their doors to those B2C or B2B clients who want sensorial and training experiences in the splendid setting of the South Tyrol region.
Filippo Sinisgalli
Executive Chef
A true man of the South, a great connoisseur of Italian gastronomic culture and a tireless talent scout: this is our ambassador in Italy and in the world.
read more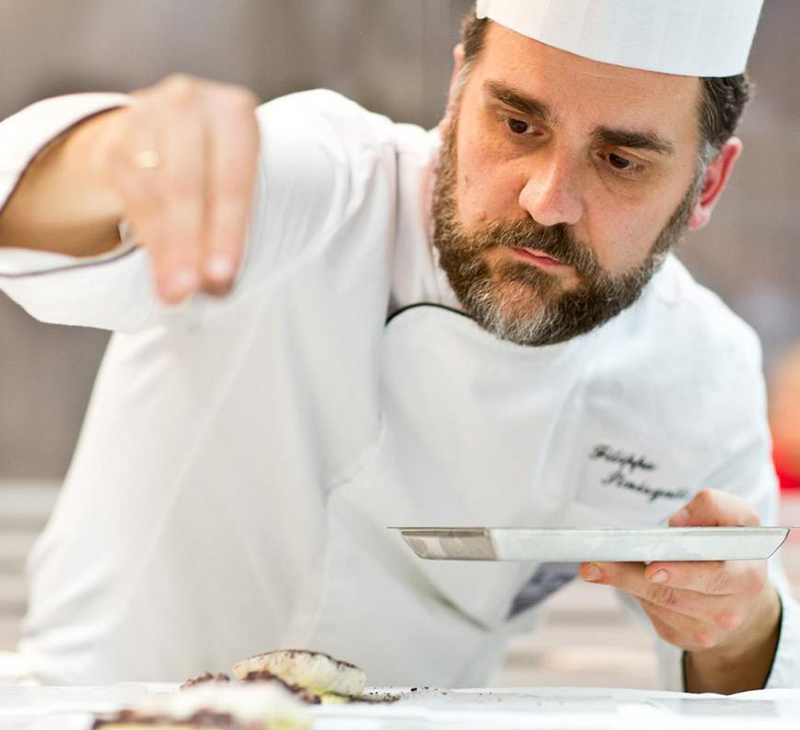 Tiziana Sinisgalli
Master of ceremonies and Sommelier
Italian roots and an infallible instinct for aromas and flavours: she and Filippo are the two distinct but complementary souls who define the character of our taste experiences.
read more