Master of ceremonies and Sommelier
Tiziana Sinisgalli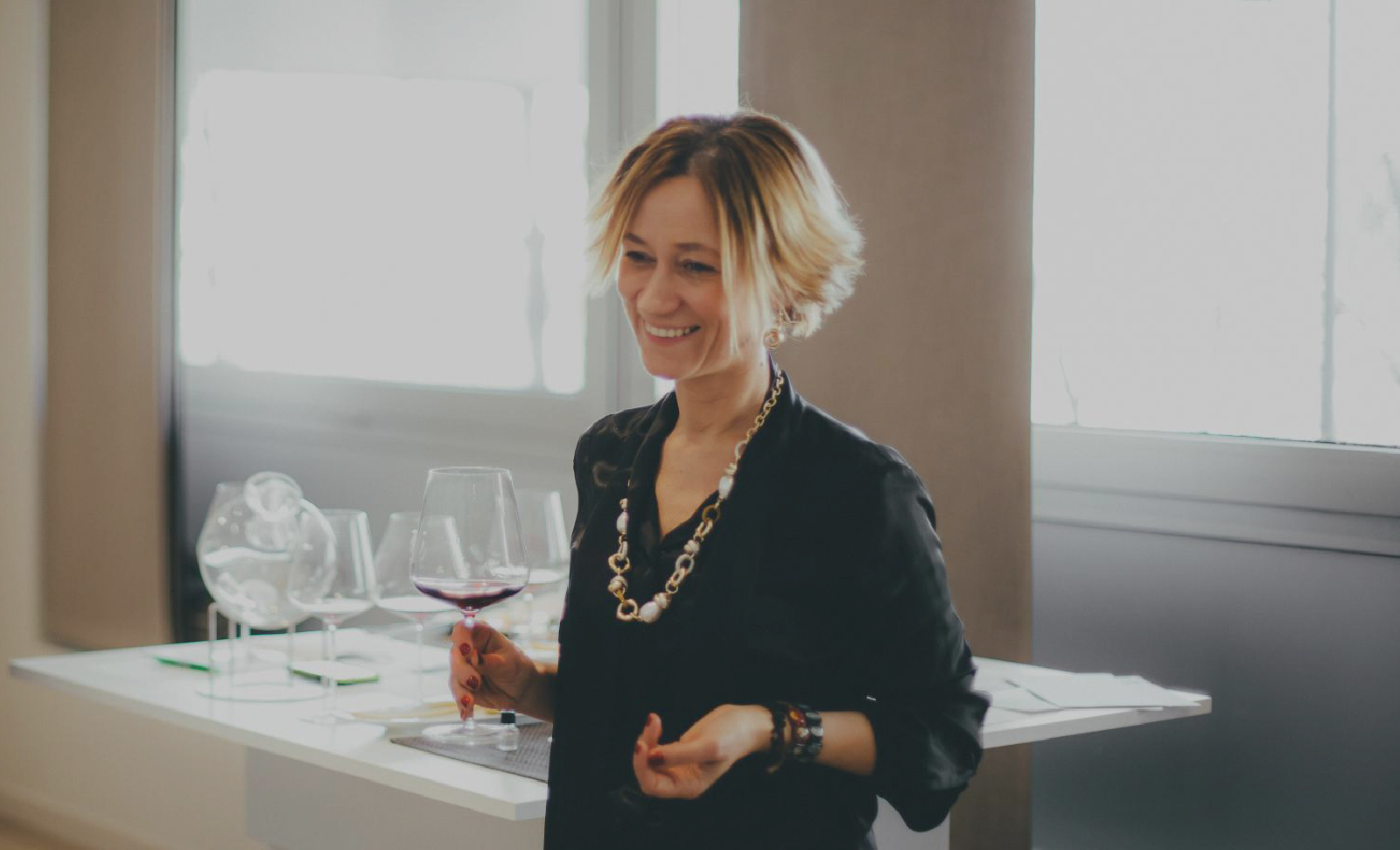 Tasting is a journey, hospitality is an art.
Italian roots and an infallible instinct for aromas and flavours: she and Filippo are the two distinct but complementary souls who define the character of our taste experiences.
Tiziana, how did you first meet the world of wines?
My first memory is that of a cave dug into the rock: this place held the press and fermentation vat where my grandparents made their own wine. A simple product, the farmers' traditional wine. I was a little girl and I experienced the grape harvest as a great party for the whole family. That spark was rekindled some years later when I met my husband – who was already in the restaurant business. This is how my thirst for knowledge was born, especially as my personal path was concerned. I wanted to learn to drink in an aware and informed manner. Then came my formal training to become a sommelier. I passed the three levels, but in this job you can never stop learning and studying.
What are the features of a perfect tasting?
You must never be in a hurry. Tasting is a ritual in which you are looking for something more than a mere flavour. Each step must be completed. First of all, you must observe how the wine flows into the glass. What colours, what shades does it release? Then you let your olfactory sense become enveloped by the aromas and you try to anticipate what to expect from the first taste. Without these steps, the palate is not ready to really taste. Along the way, I guide my guests beyond the sensorial sphere: telling the story contained in each bottle transforms the experience into a journey of discovery of our land and of the extraordinary excellence of its products.
Knowledge, instinct or passion? What guides you in choosing a producer?
All of these aspects are important. Knowledge comes from the many kilometres travelled, from the North to the South, to personally meet the producers. Companies that produce a maximum of 5000 bottles a year will only entrust their wine to you if you can establish a relationship of mutual respect. Instinct plays a large part here: trust comes from looking into each other's eyes. Then there is my great passion for Filippo's cuisine: my work is an expression of it, and I search tirelessly among many quality wines for the one that can enhance his dishes in the best way.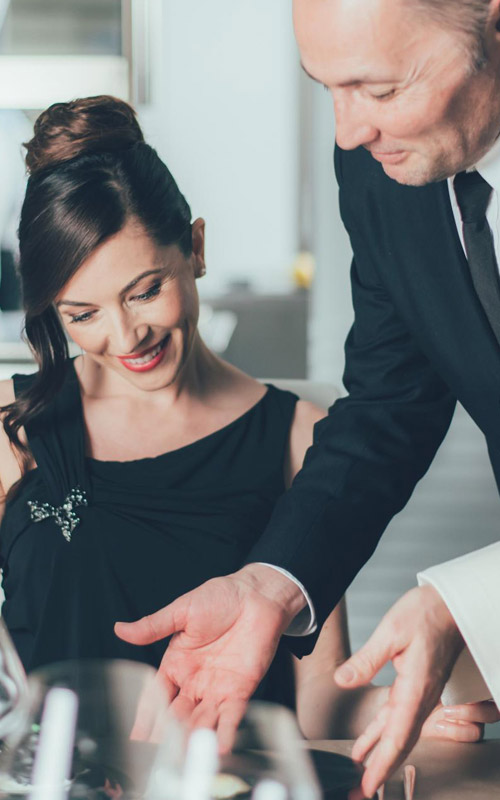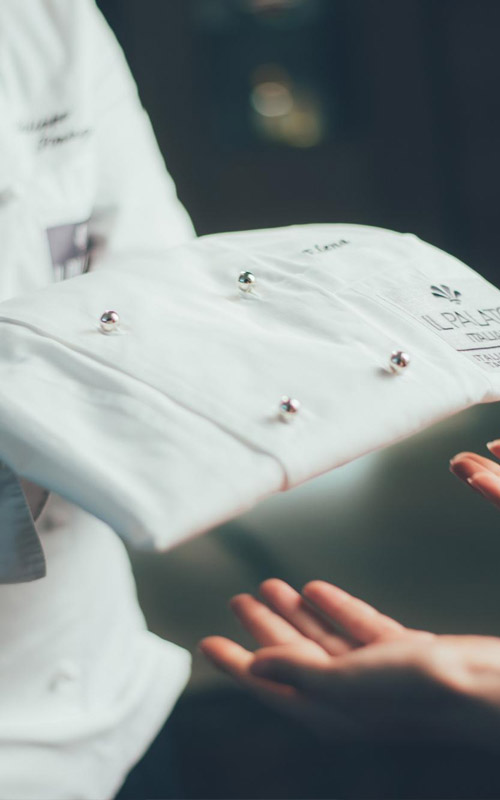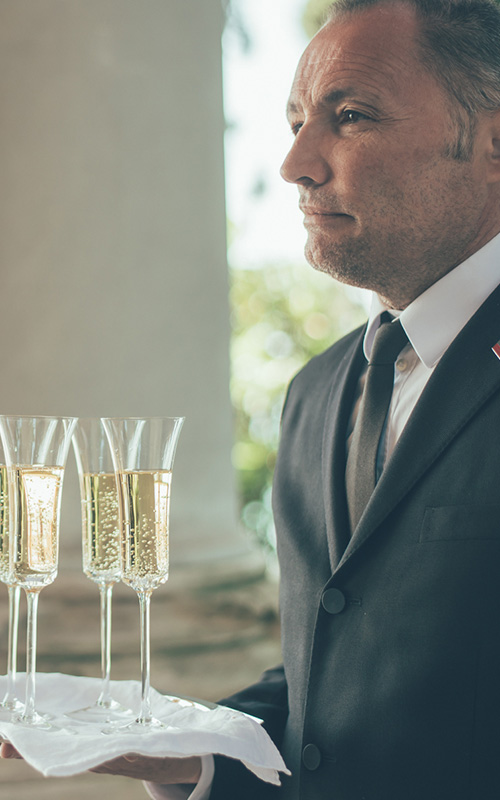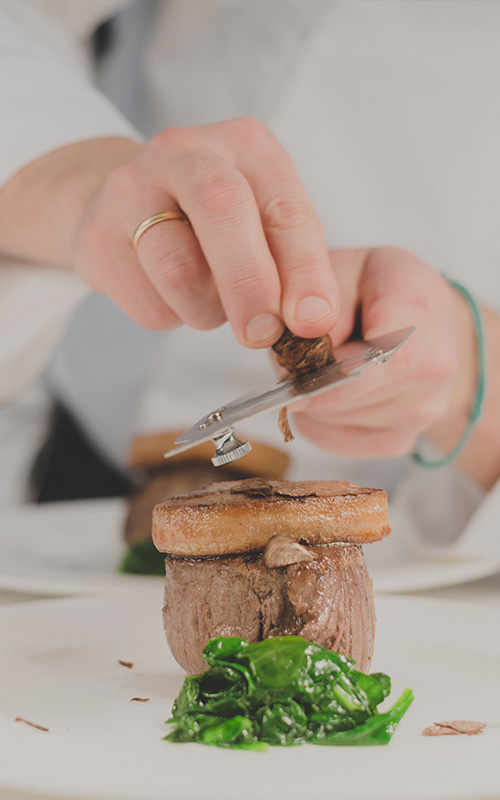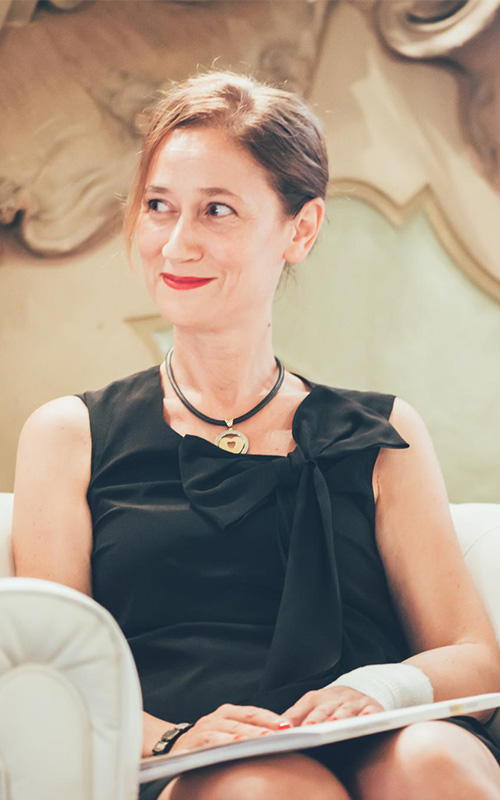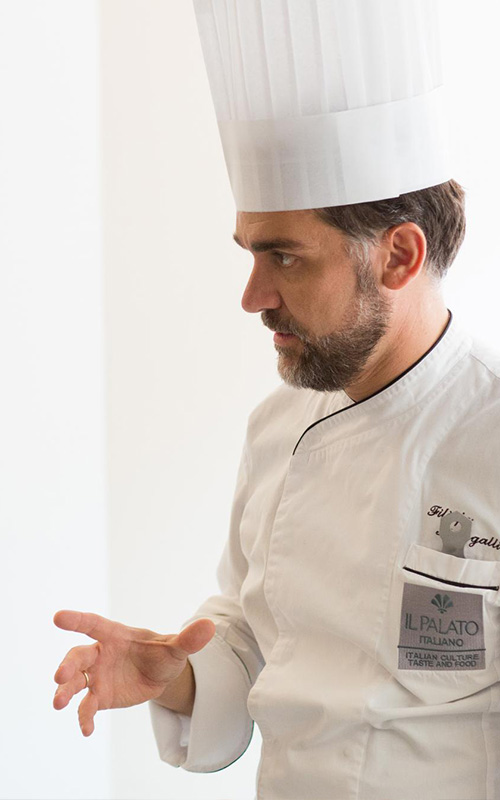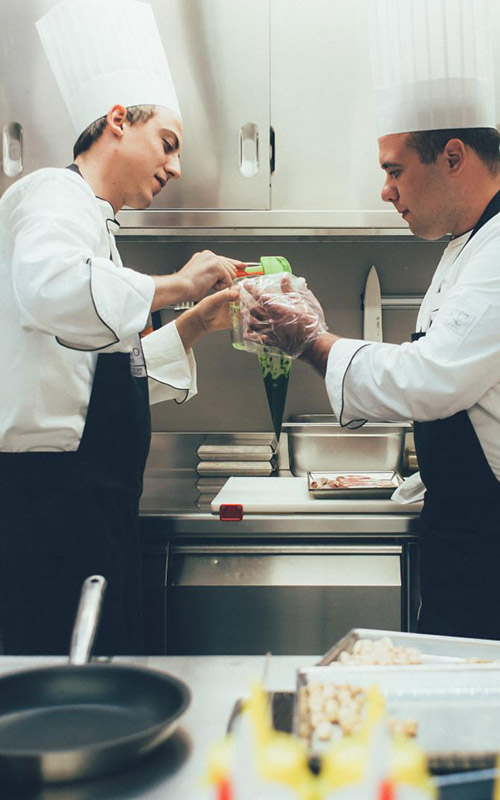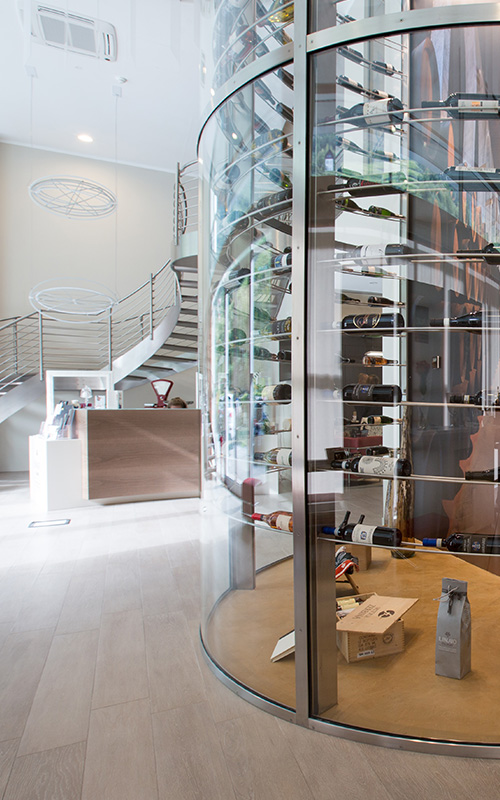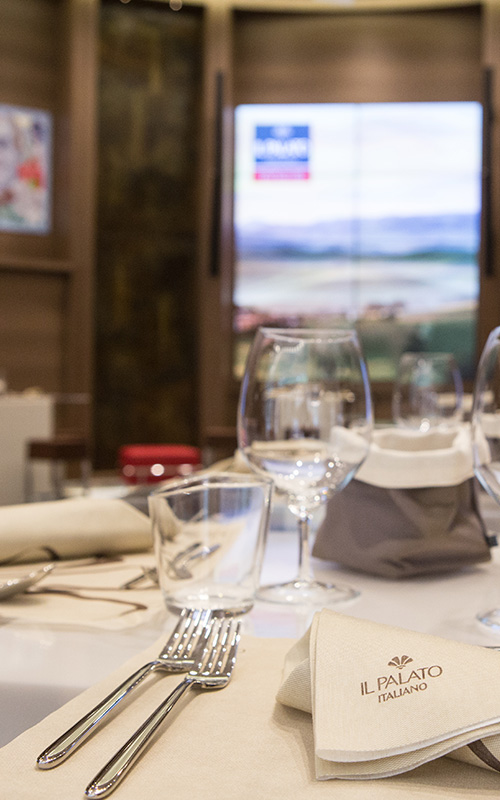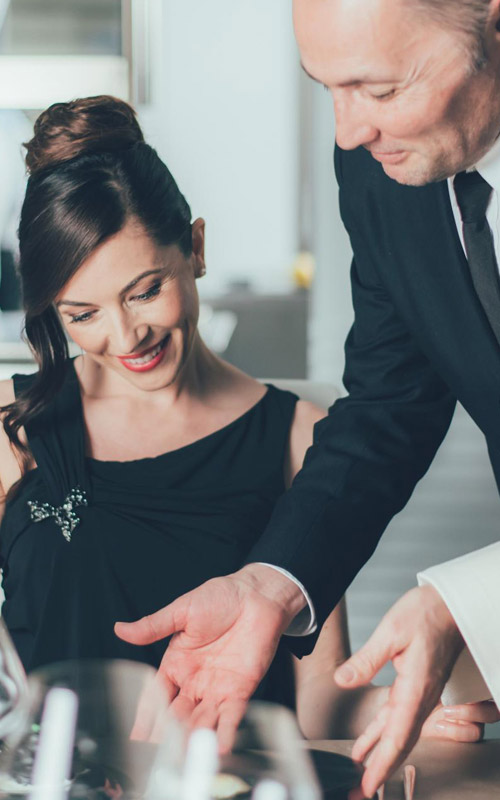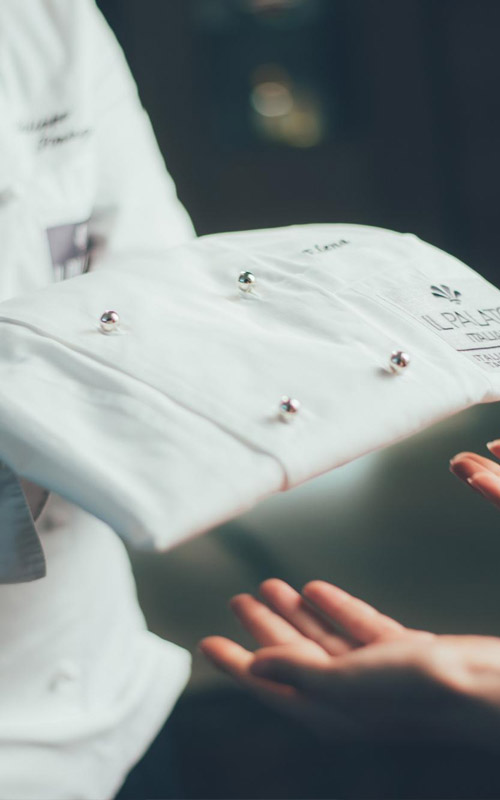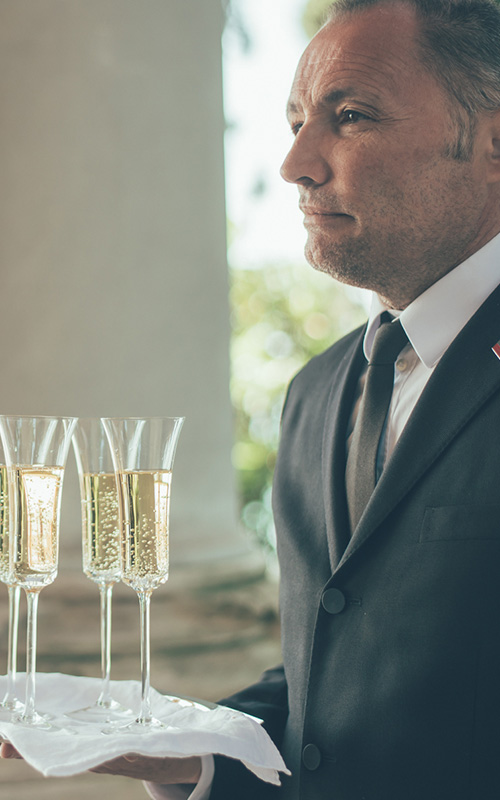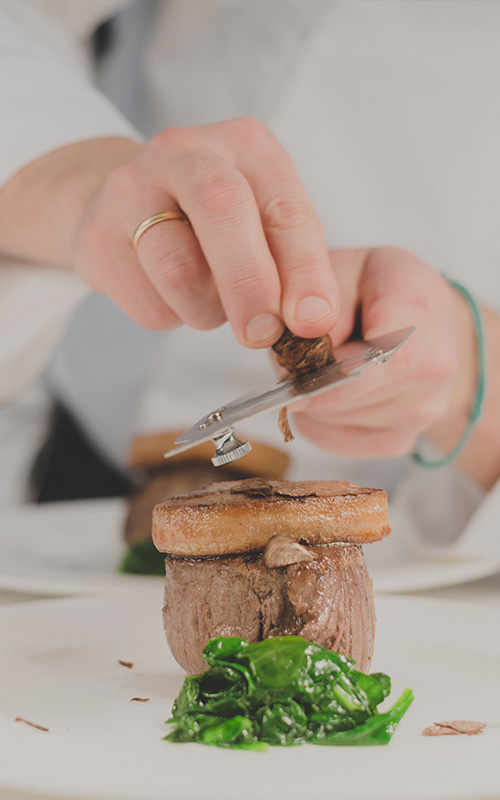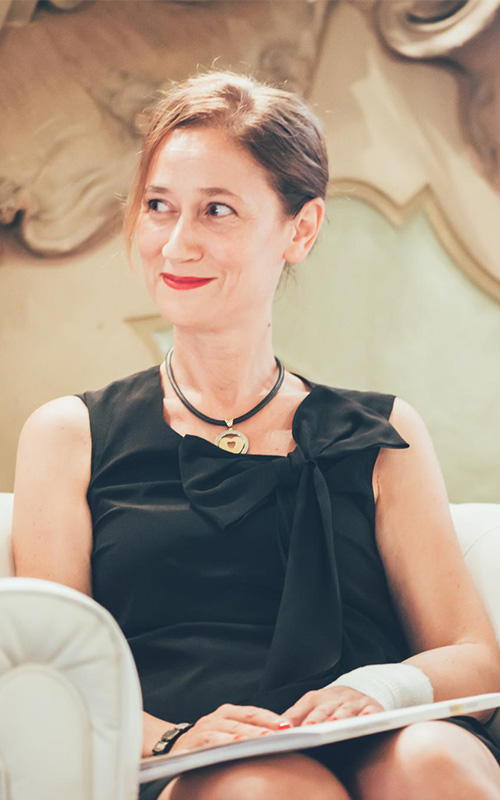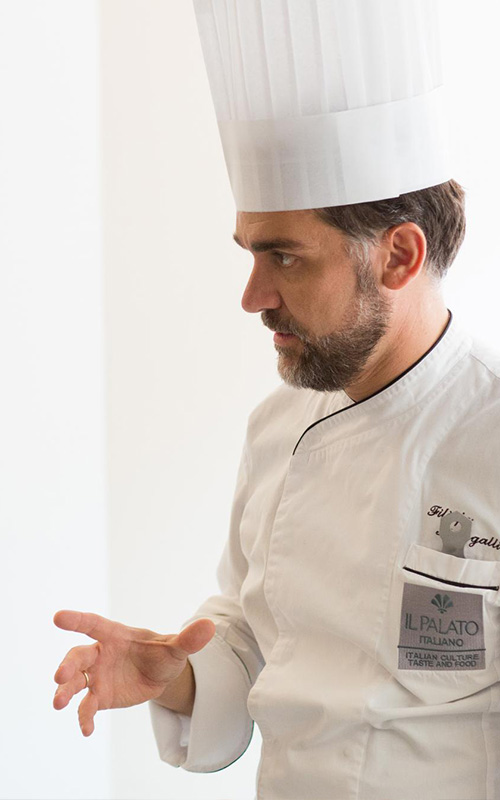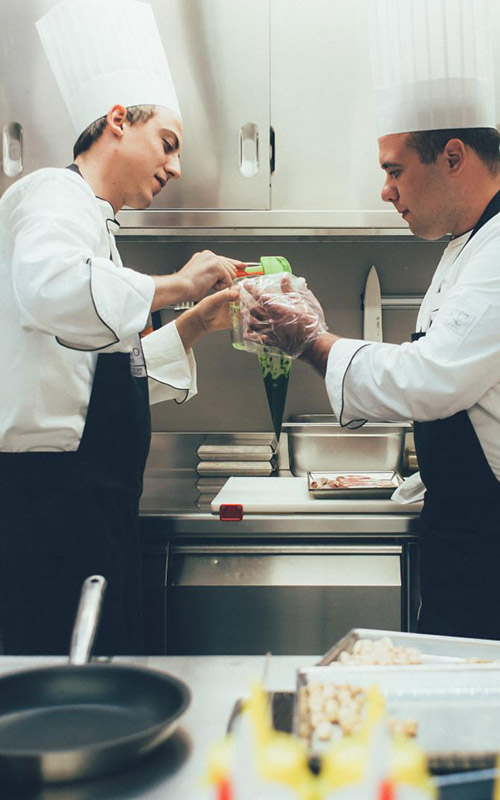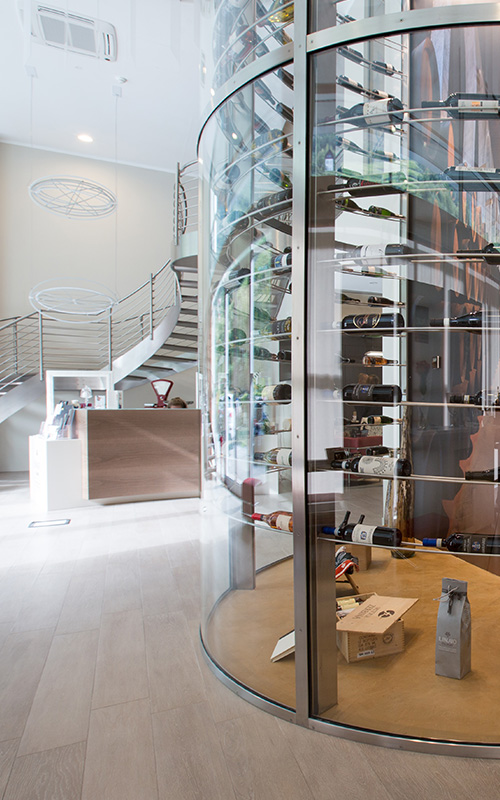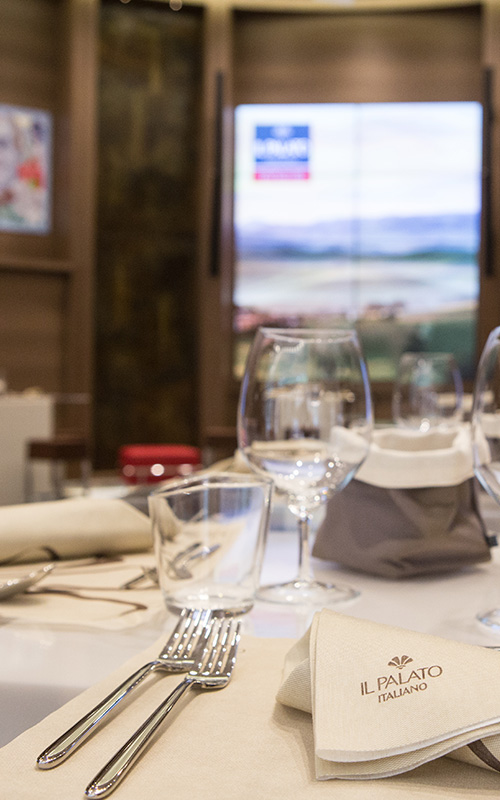 Chef and sommelier, but also brother and sister. How does your work combine with Filippo's?
We are the expression of two different characters that cannot do without the other: they complement and bring out the best in each other. My role goes beyond searching for the perfect pairing for Filippo's creations. In the dining room, I represent the link with our guests and I have the task of describing to them the emotion that each of my brother's dishes expresses.
Is hospitality therefore an integral part of the taste experience?
Absolutely. Everything starts long before sitting down at the table. I welcome our guests as a hostess would at her own home, because right from the start I want them to feel enveloped by an atmosphere of pleasant familiarity. Just as the Chef works in synergy with the brigade to produce excellent results, I collaborate with a dining hall team to convey the sense of typical Italian conviviality.
Which type of wine best represents you?
Red wines that have intensity and character, but are rich in nuances.