Special Celebrity Fight Night 2018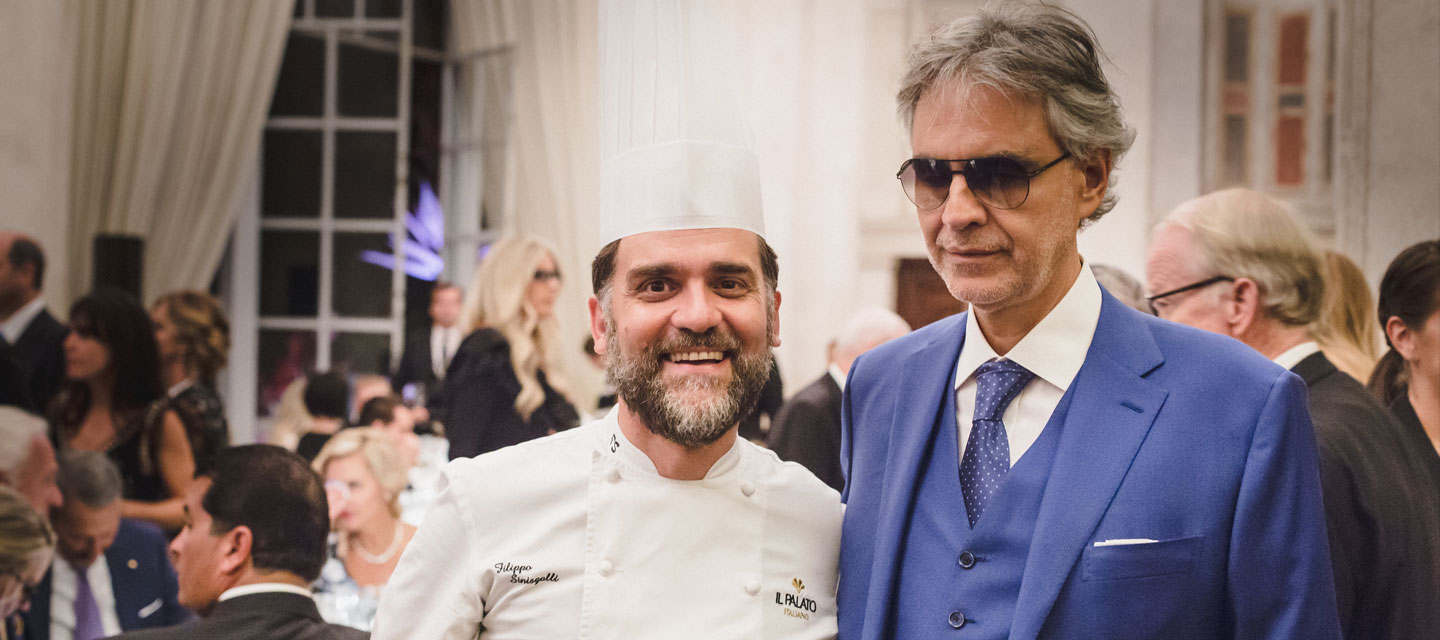 Opera for charity and food of excellence join forces. For the second consecutive year, Il Palato Italiano is one of the main sponsors and donors of Celebrity Fight Night Italy, one of the most important charity events brought to Italy by the tenor Andrea Bocelli. Il Palato Italiano will organize a gala dinner on Saturday, September 8, in the halls of the Gran Guardia Palace in Verona. Its 5th edition will once again feature a full program of exclusive events, with the participation of many international stars; among this year's guests are the Canadian musician and composer David Foster and the queen of country, Reba McEntire.
Five unforgettable days, a benefit journey involving from 4 to 10 September over 200 donors in an itinerary of discovery of Italian excellence in art, history and gastronomy. The funds raised will be donated to the Muhammad Ali Parkinson Centre and the Andrea Bocelli Foundation.
We are proud to be able to offer our contribution, for the second year running, to an event of such importance and strong international appeal", said Filippo Sinisgalli, Chef of Il Palato Italiano. "The mission of Il Palato Italiano is to promote and present to the world raw materials of excellence, the work of small niche producers, in the name of haute cuisine, which cannot exist without authentic and, more and more, sustainable ingredients. Therefore I strongly believe that, through its support of Celebrity Fight Night Italy, Il Palato Italiano can take the opportunity to also communicate a message about the quality of food and of time dedicated to nutrition, for a healthier and more balanced life.
The gala dinner at the Gran Guardia Palace in Verona. In addition to have been chosen as the creator of the food experience at the events in Florence and Porto Venere, Il Palato Italiano is also among the donors and sponsors of the evening event in Verona, for which it will organize, in the halls of the Gran Guardia Palace, the gala dinner of Saturday, 8 September, for the 500 guests of the event. In the enchanting set of the historic palace that stands opposite the Verona Arena, Chef Filippo Sinisgalli and his brigade will present a menu made unique by craftsmanship and raw materials, both expressions of pure Italian virtuosity.
Some images of the Celebrity Fight Night 2017 event: